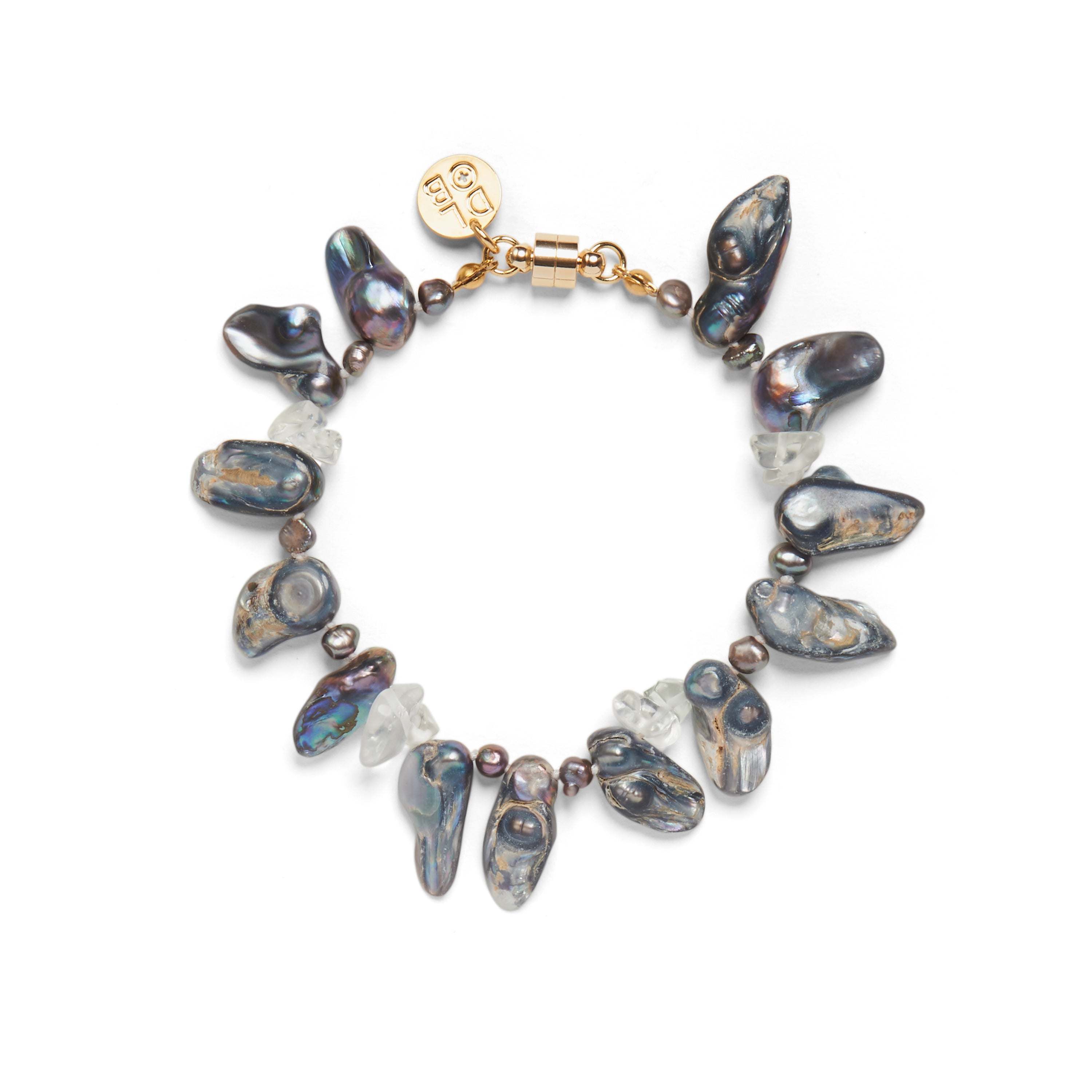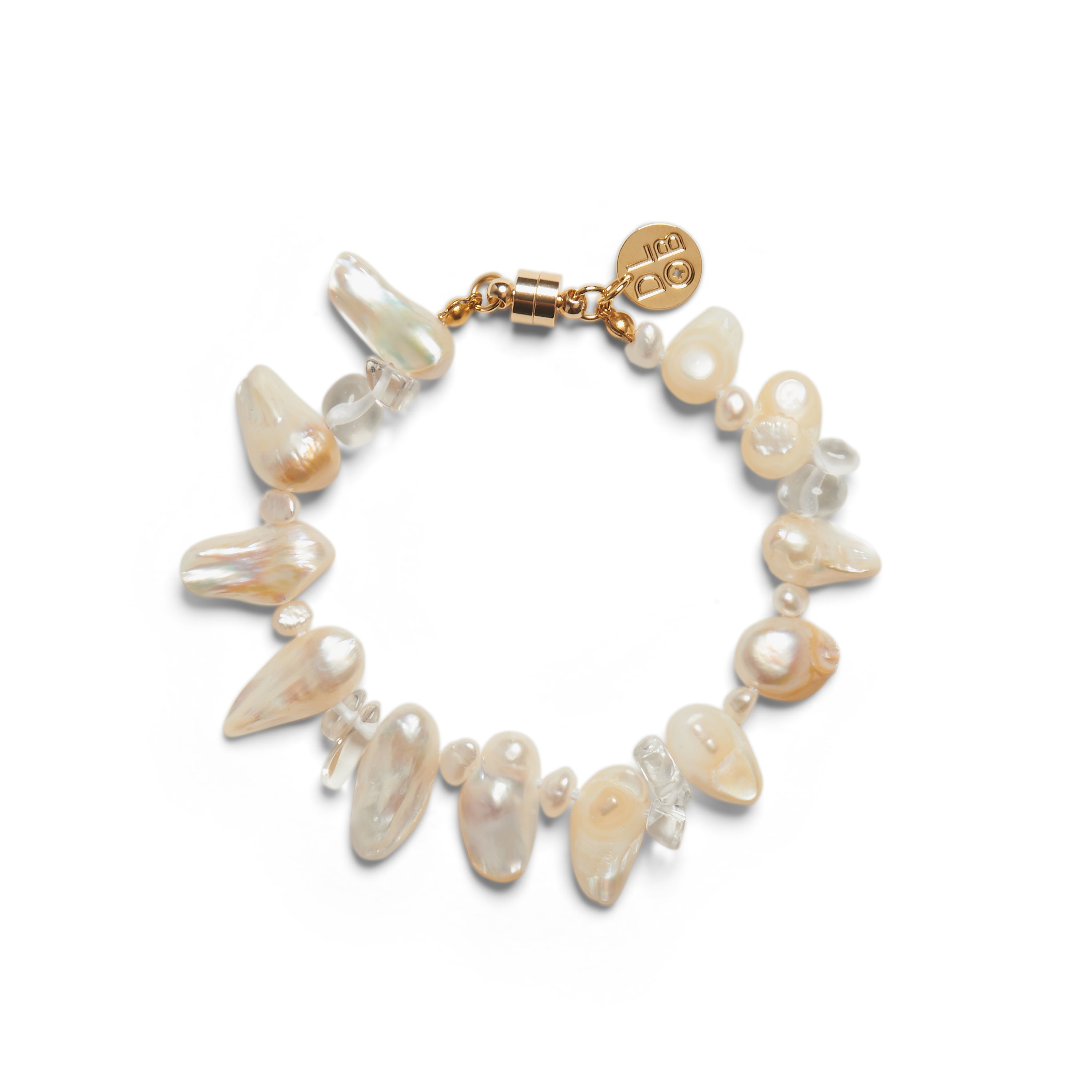 • Mixed baroque Pearls and gemstone chip Beaded

• Shades selection: gray and/or natural white

• Magnetic clasp bracelet

• Size fit 7"

*Slight variations in color and size between pieces can be expected.  One of a kind jewels!   
**For all made-to-order jewelry pieces, please allow 4-6 business days for products to be made before shipment.
Thun