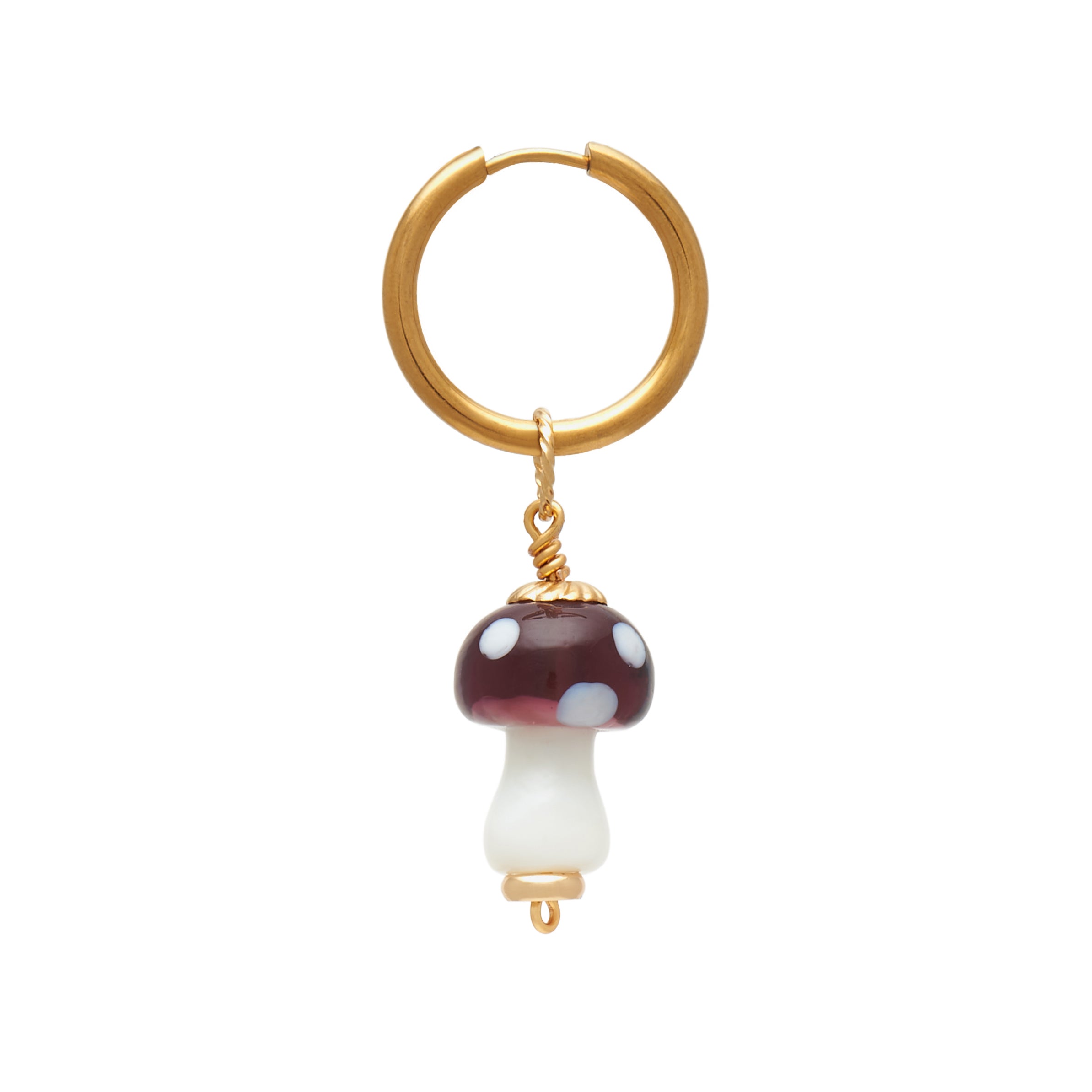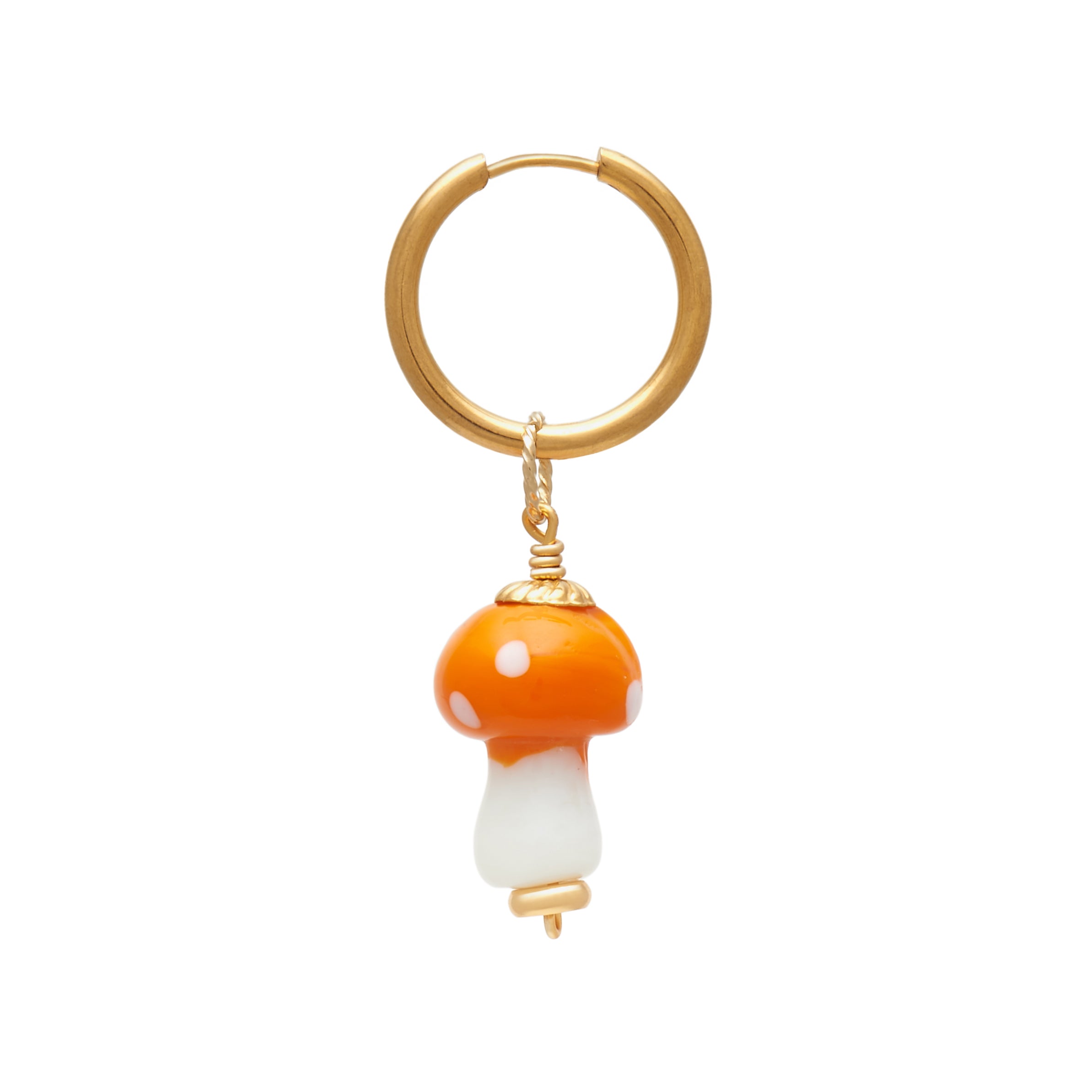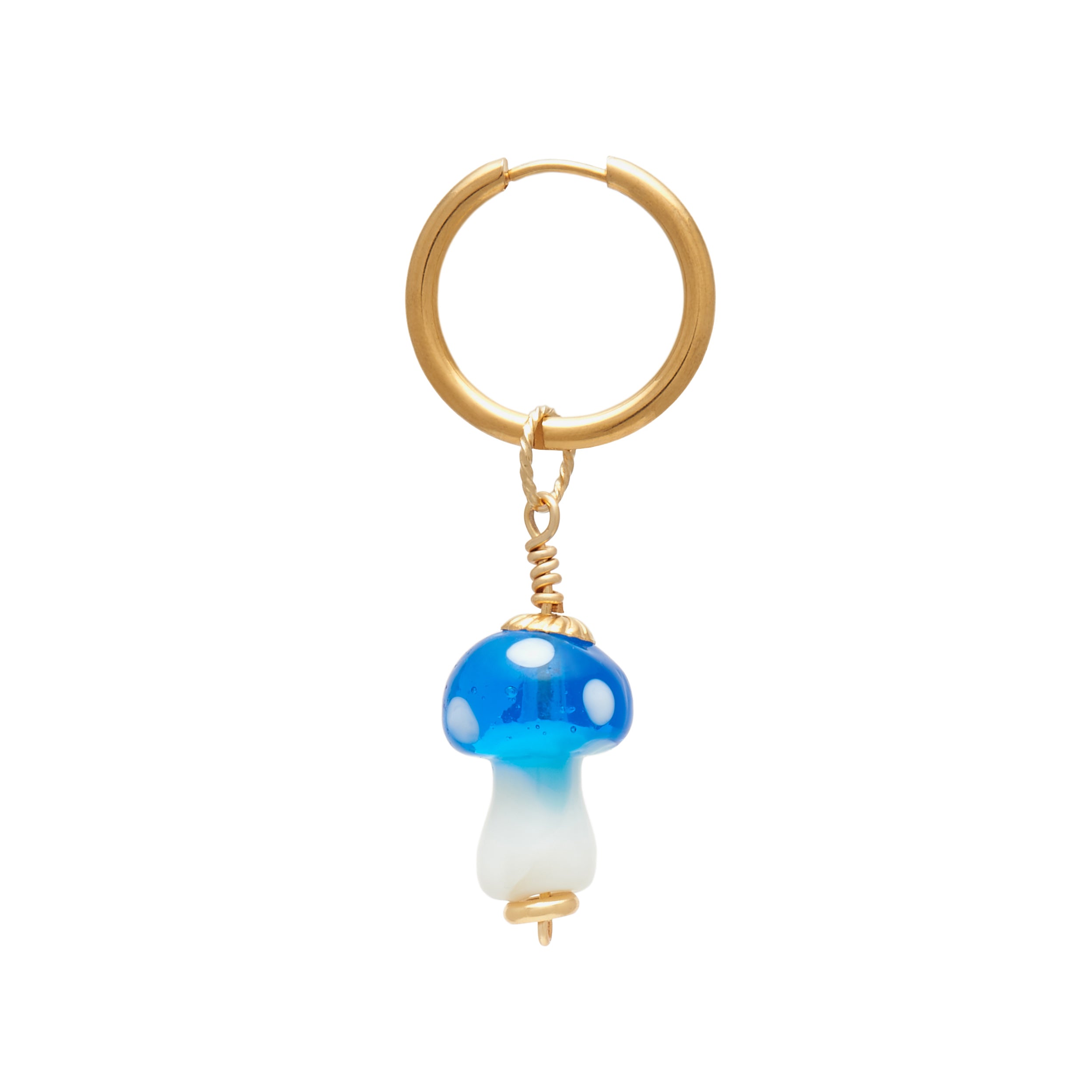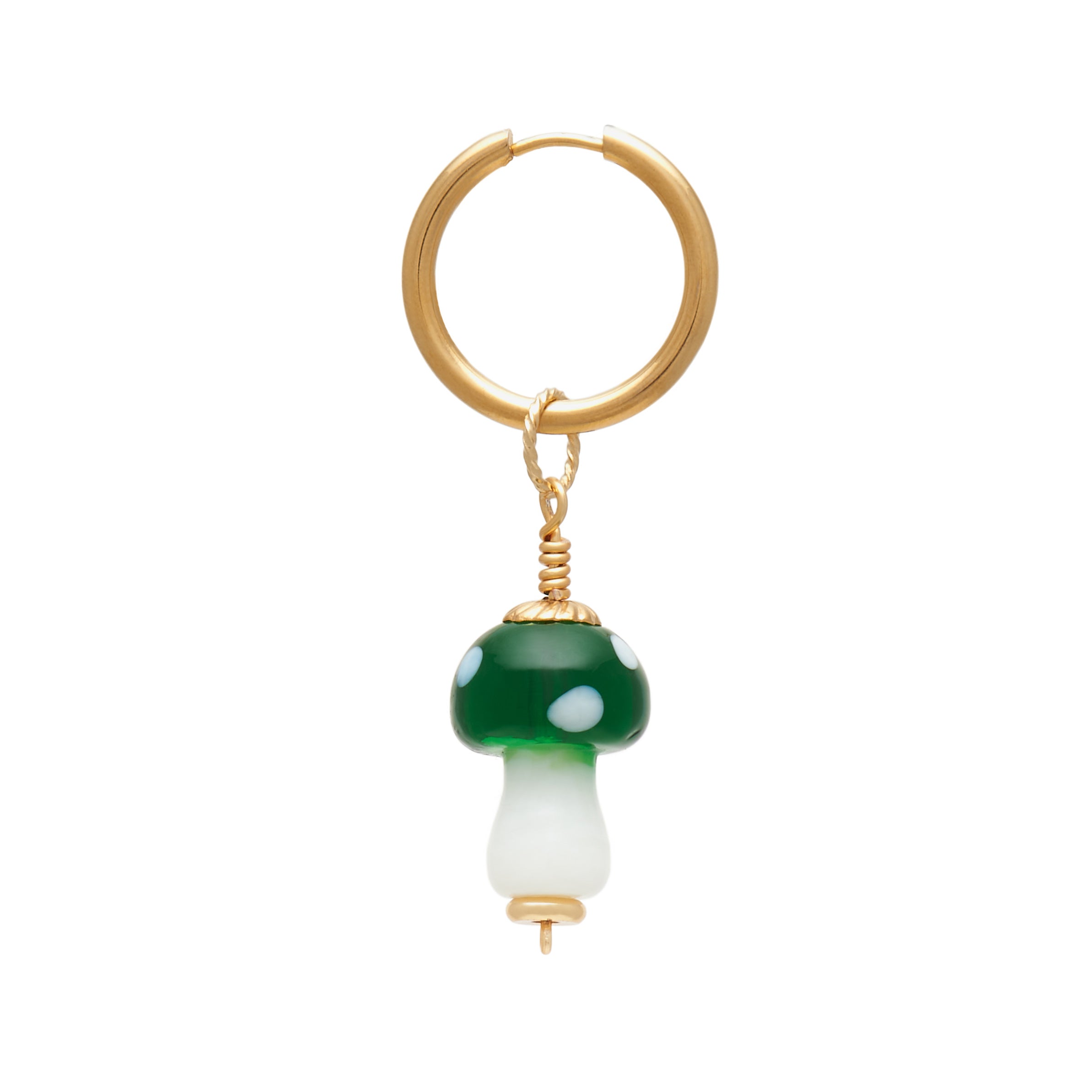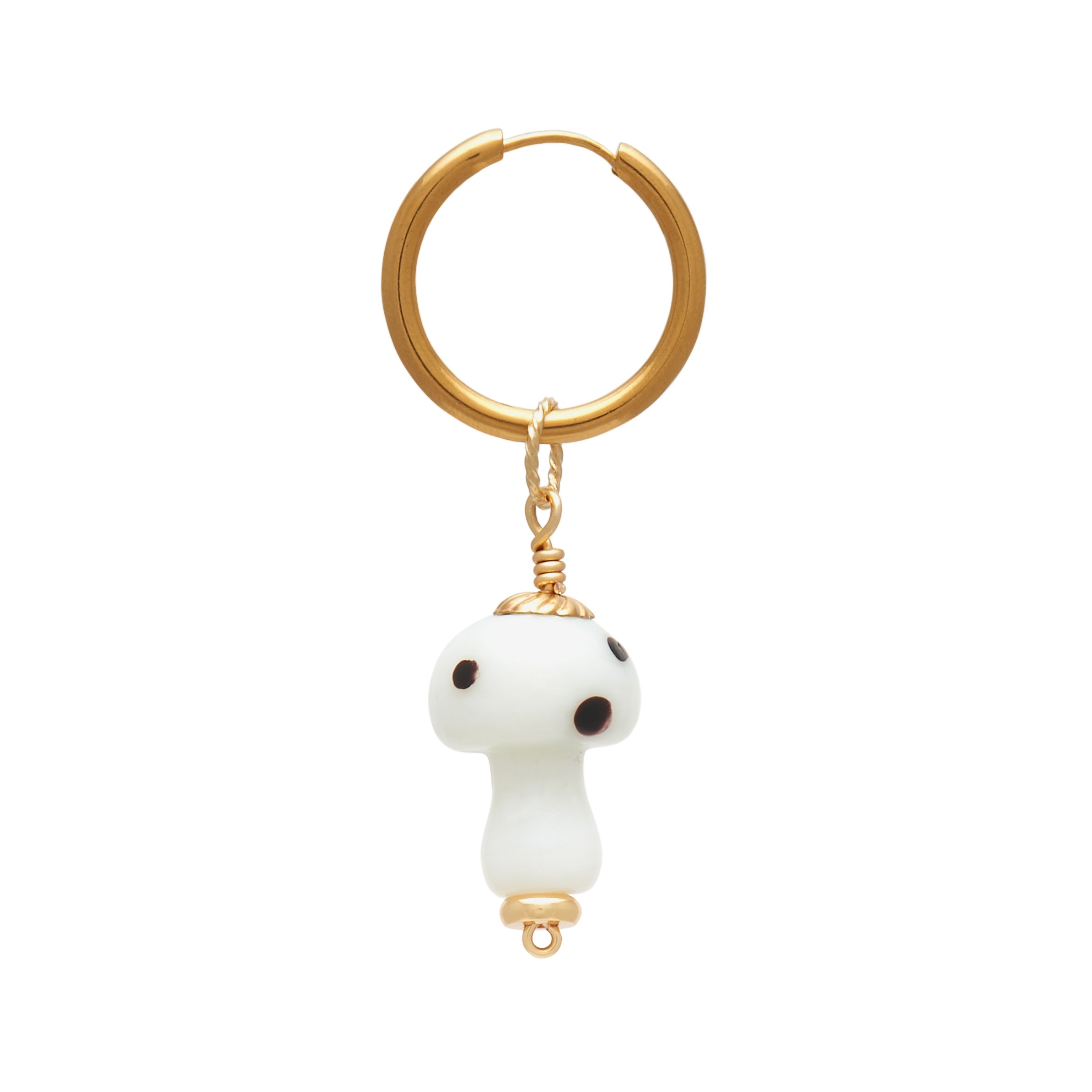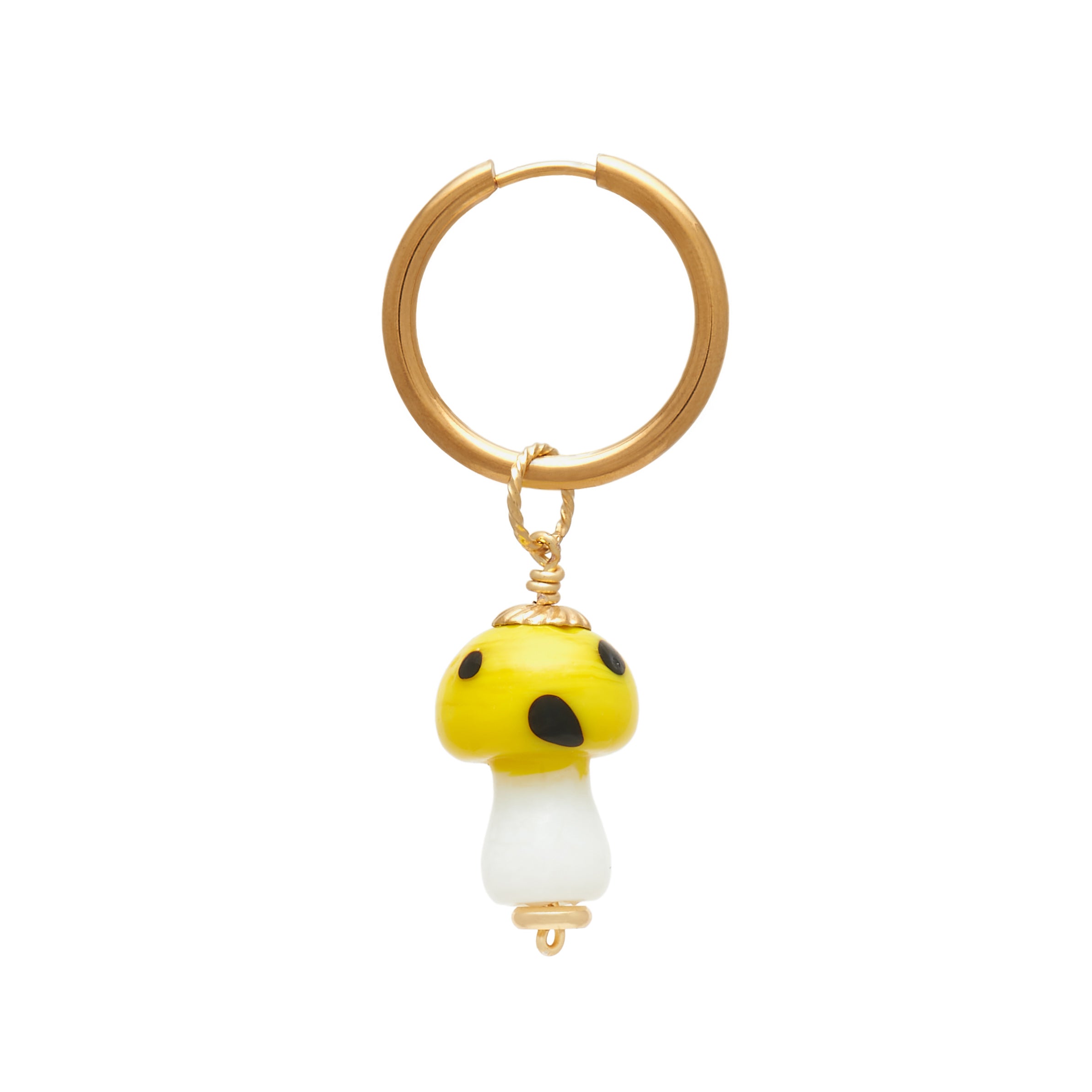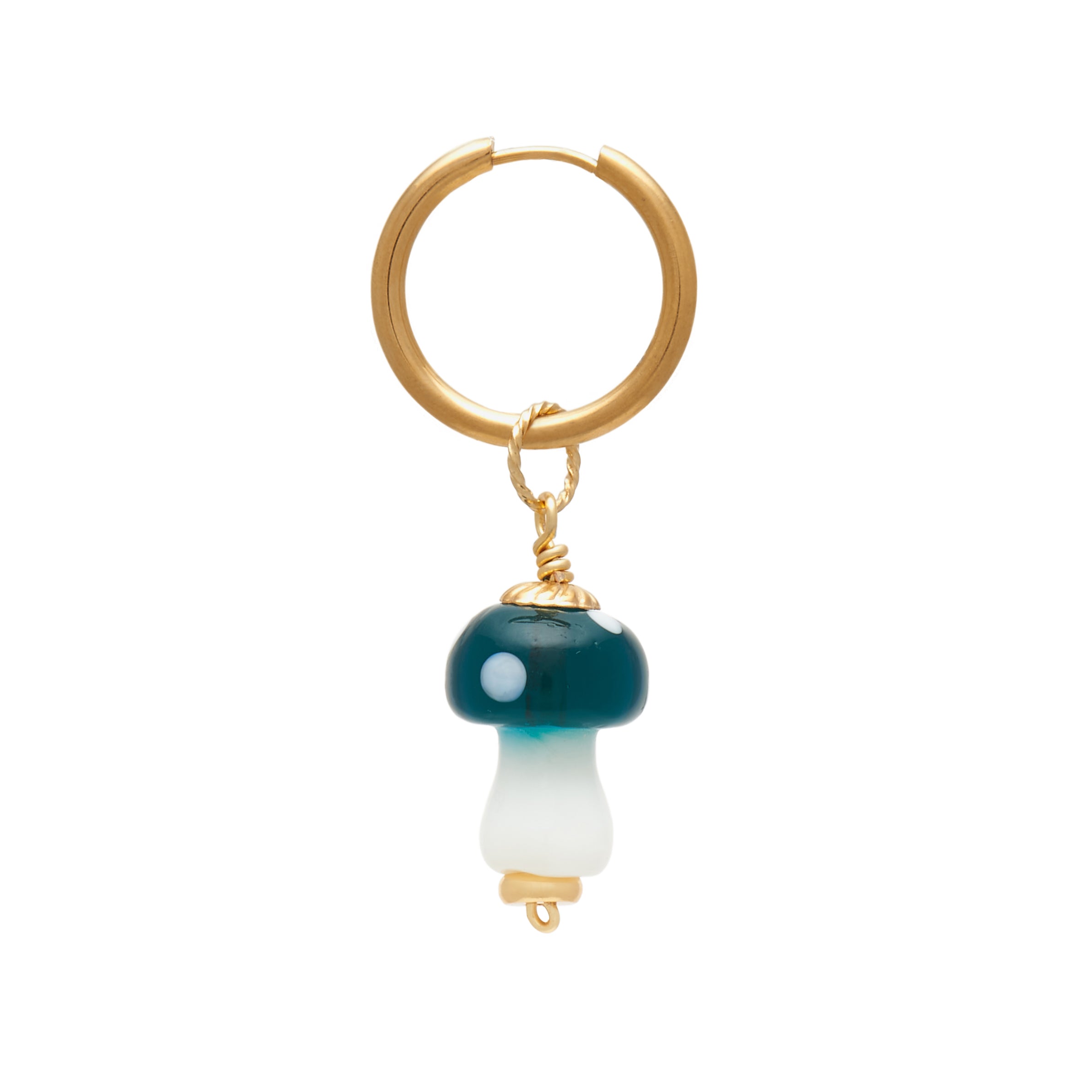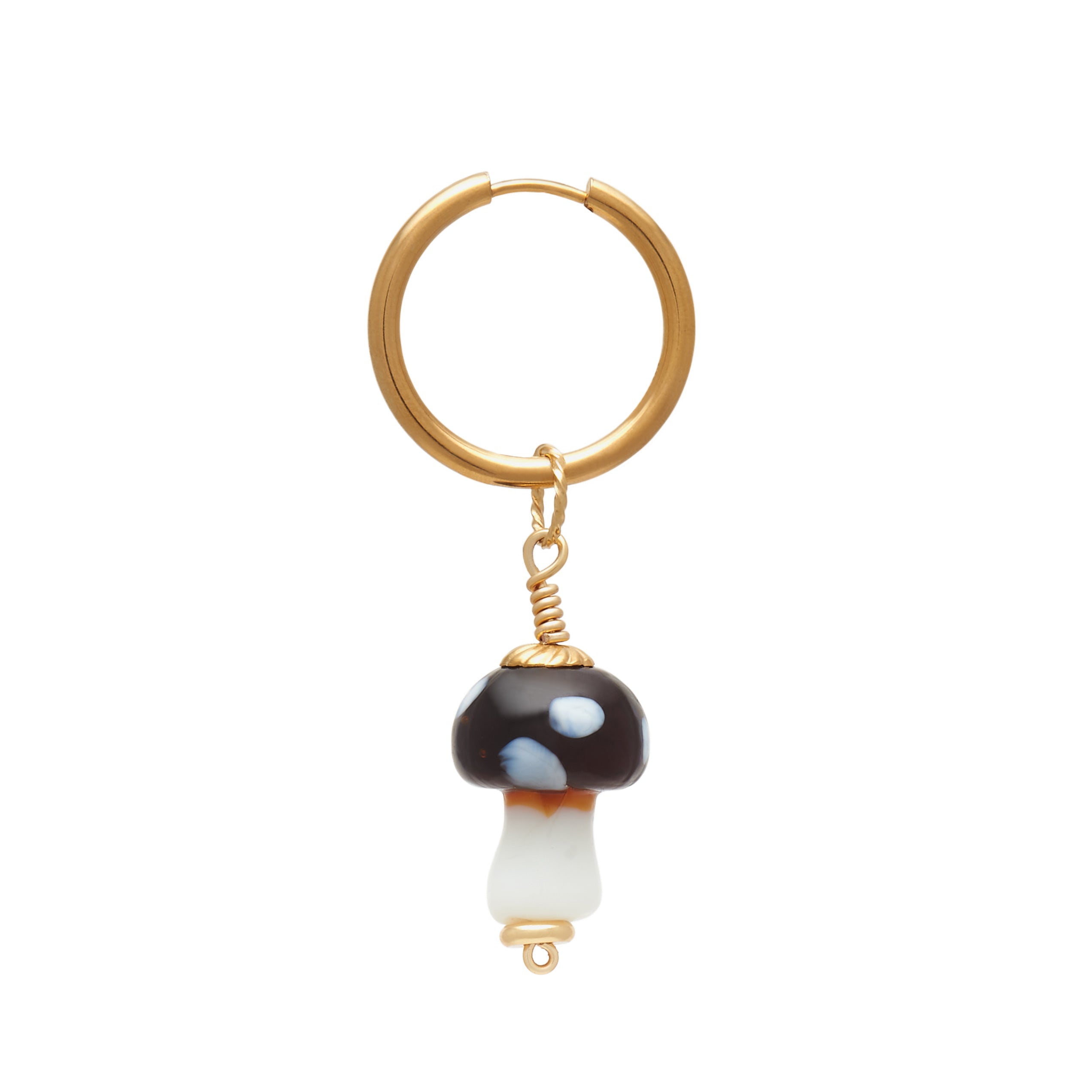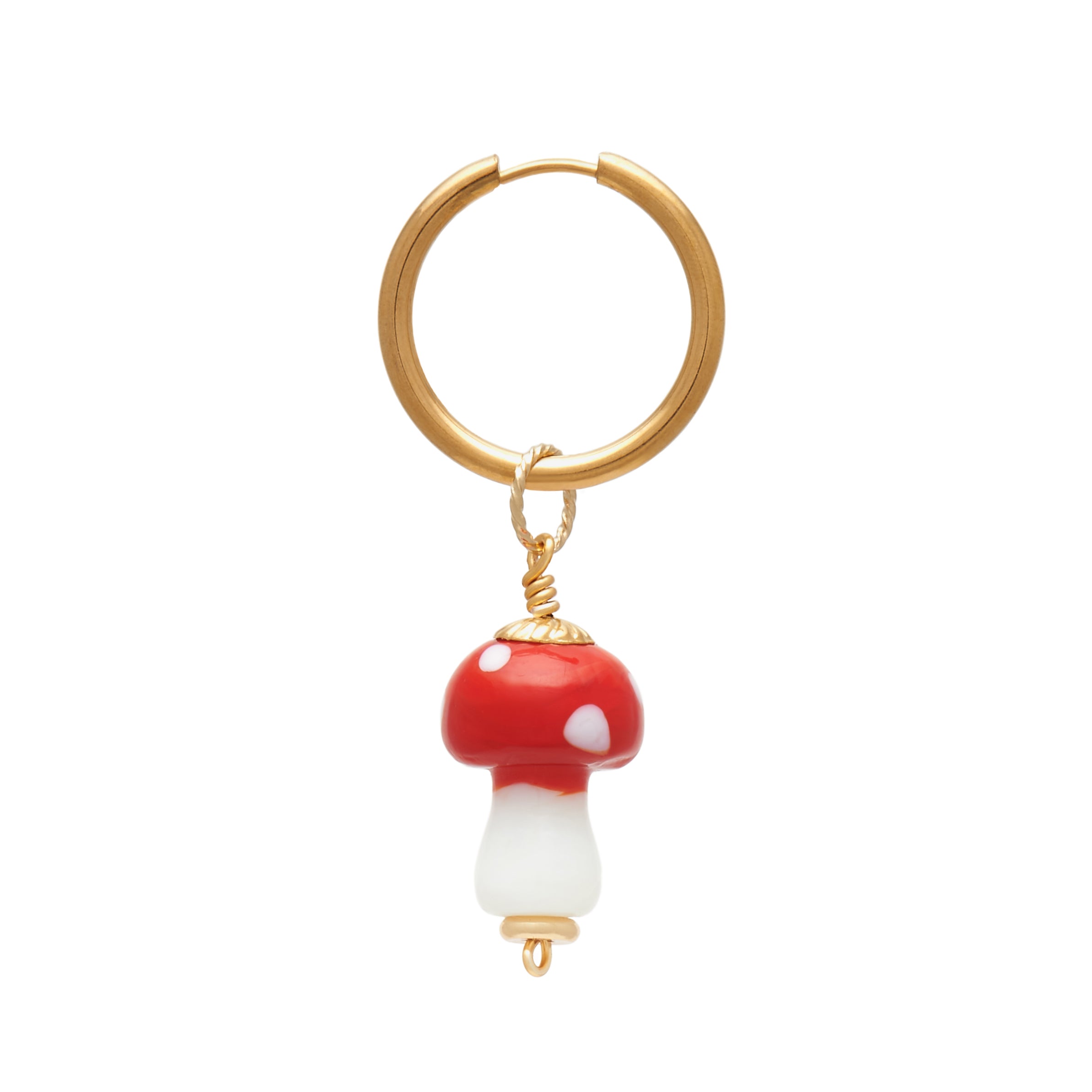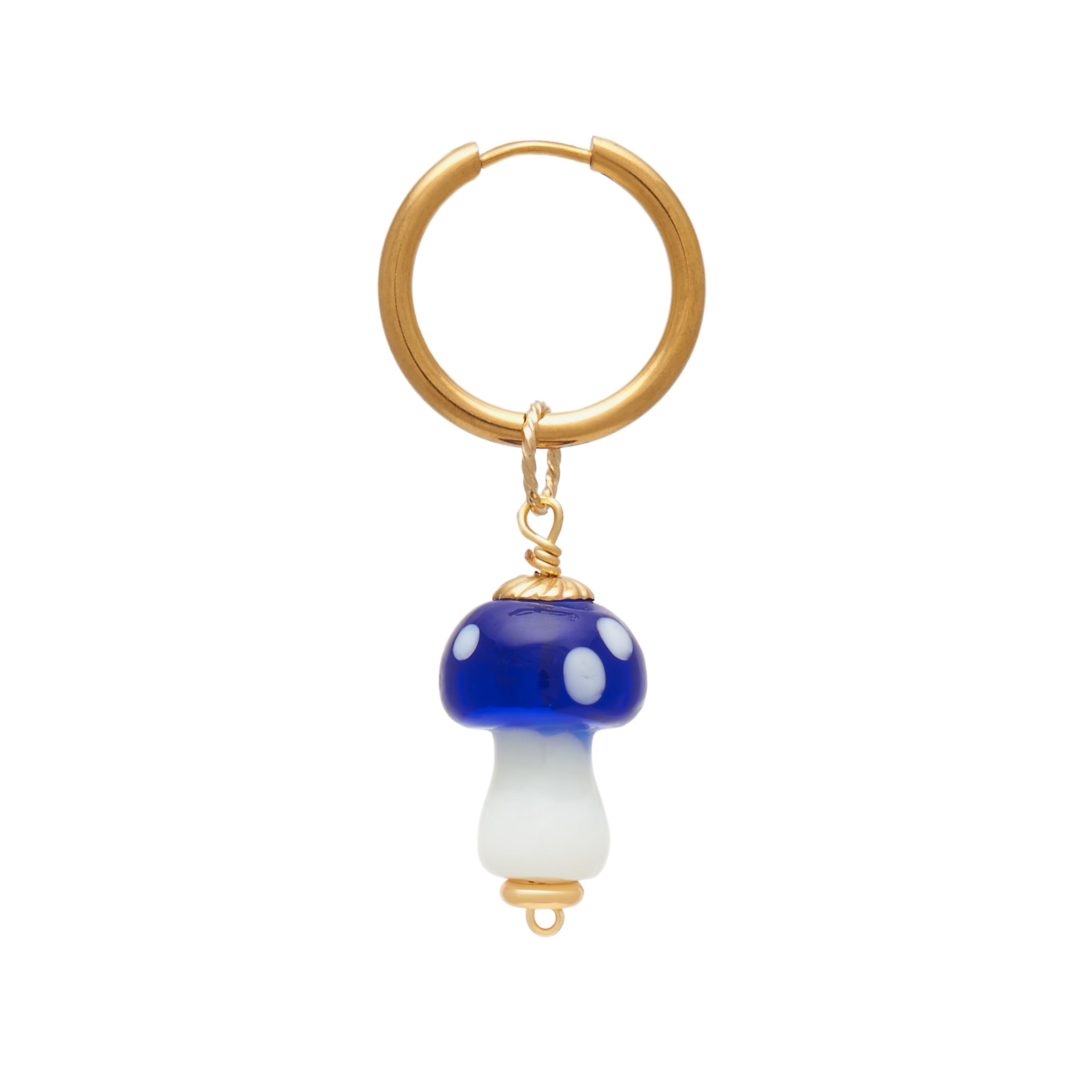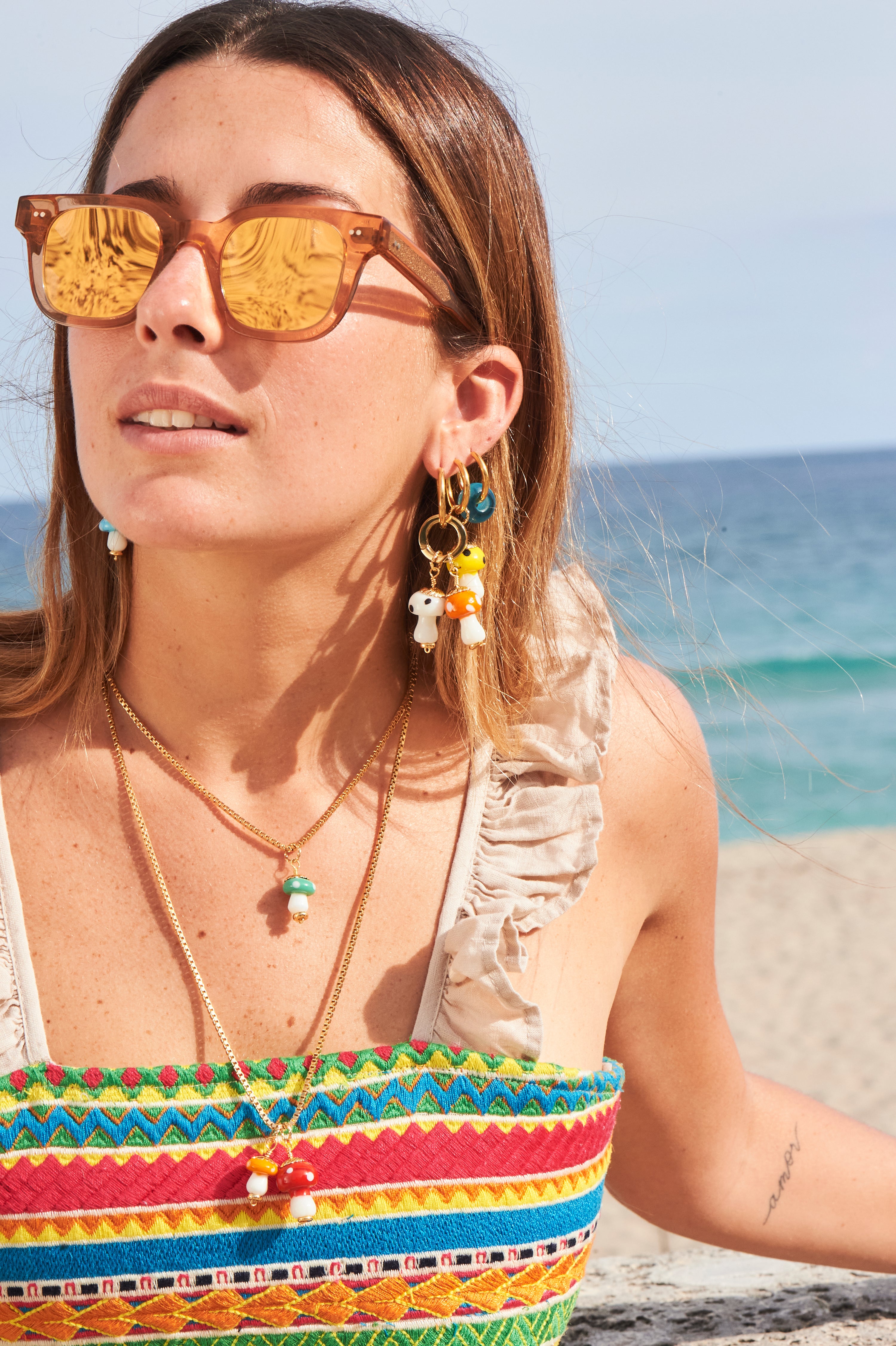 • Hand-crafted glass mushroom charm

• Stainless Steel gold plated hoop

• Hoop size: 18mm

• Charm is 1.5" long
*Slight variations in color and size between pieces can be expected.  One of a kind jewels!   
**For all made-to-order jewelry pieces, please allow 4-6 business days for products to be made before shipment.
San Francisco